INSTANT ACCESS CLASS
SELF-PACED
LIFETIME ACCESS
Get back to your creative self

Do you remember, when you were a child, you used to draw and paint? No matter what, you just did it! And now, you feel that somewhere on the way you've lost that magical feeling of creating? Want to be in touch with your creative part again and embrace the joy of painting.

The landscape is all yours!
Sketching outside might feel a bit uncomfortable. What will 'they' say when they see you with a pencil in your hand? The secret is to feel free to just do it: the landscape is all yours! Showing you around in the amazing Dutch polder landscape, I help you to gain confidence in yourself and give you all the secrets to a pleasant outdoor session!
Everybody can join!
Do you often think: 'Painting a landscape is too hard for me,' or 'I need to have more skills for working with perspective' or you're struggling with composition? I guide you, step by step! Back in the studio, we take every step that is required to tell your own unique story!
Price: USD 99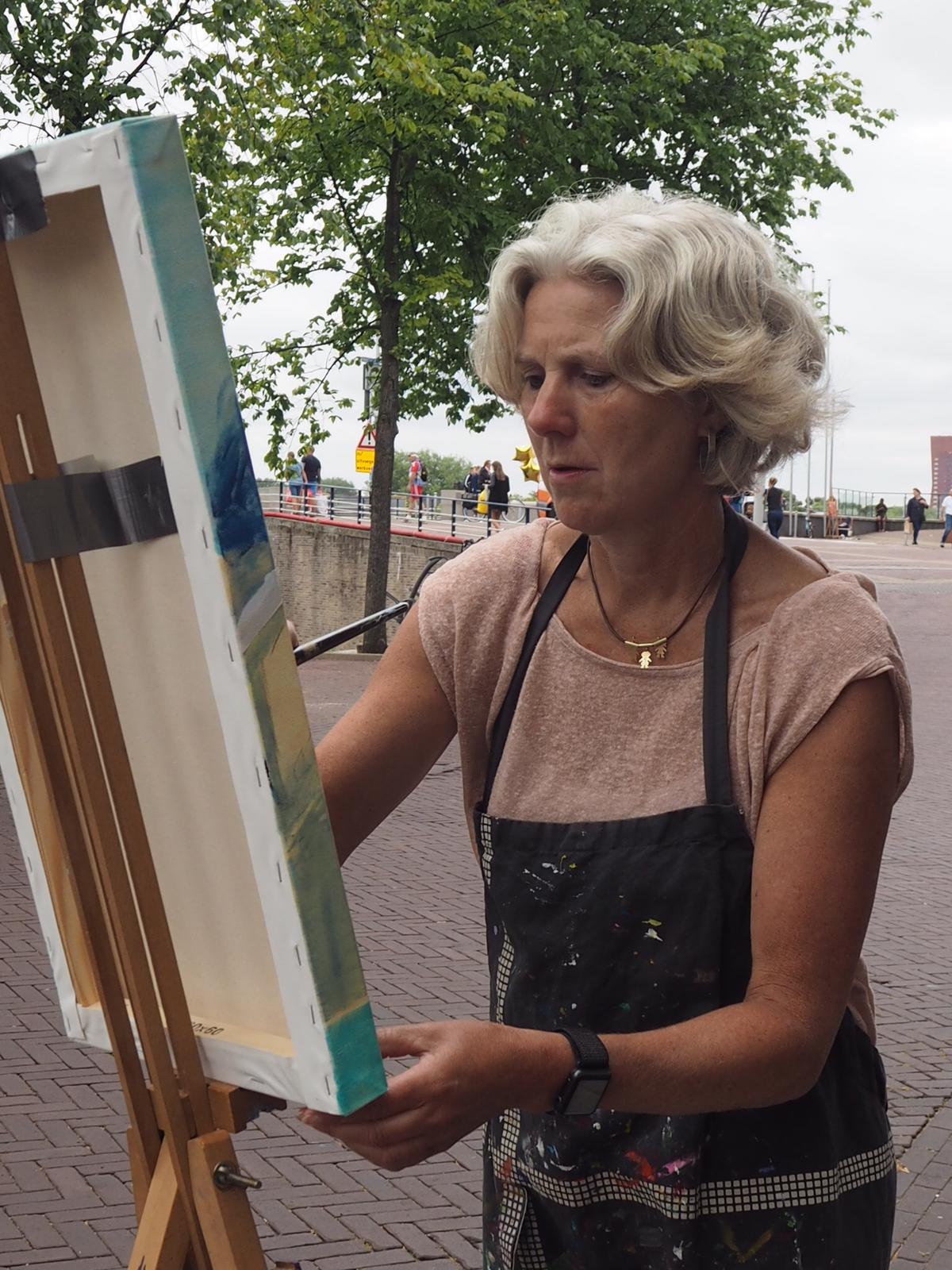 "It was a great pleasure to join in the course 'Landscapes in Lines'. This class was coming at the right moment, as I was figuring out how to translate landscapes into a more abstract form. I found it helpful to see how Luz firstly creates her sketches in nature and later uses them for her paintings. Also her special color palette was inspiring, which stimulated me to try to use different colors too. She showed her work, in many layers and with a lot of texture.
I am continuing my search for abstraction in paintings, to work in lines more and more. The instructions in the lessons are very clear and you can watch them time and time again."
- Nanneke, Student Landscapes in Lines
This course is closed for enrollment.
Your Instructor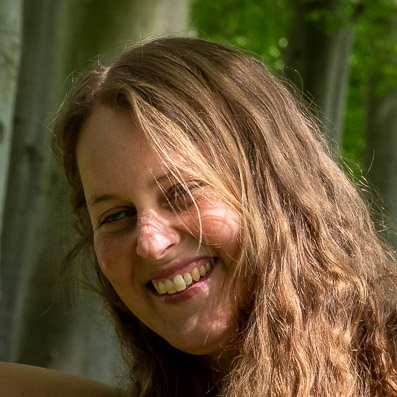 Marloes Bloedjes alias Luz is an artist living in The Netherlands, creating colorful, abstract paintings and mixed media artworks. She enjoys long walks in nature. Back home she mixes her impressions with her rich inner world. When these two come together, magical creations are born. In addition to her work as an artist, she teaches adults and children in her studio since 2010.
Since 2018 Luz is developing online classes, together with her partner, photo/videographer Anthony Verolme.
"In my art I feel a deep connection with myself and my inner world. If there were no art, there were no me."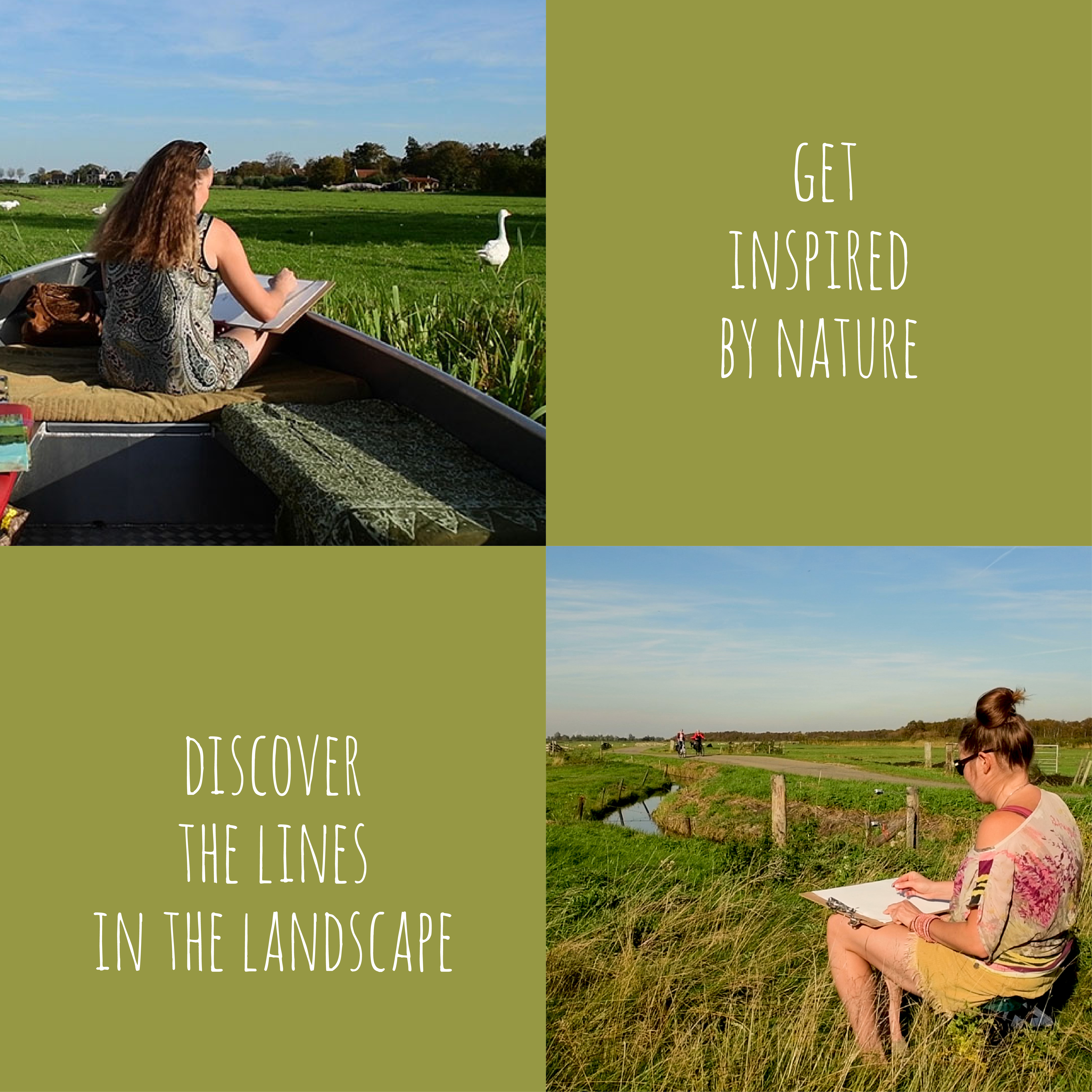 By the end of the course, you will be able to...
find a good work spot at your own location, that inspires you to make a sketch recognize lines and elements which will be useful for your own composition
feel the joy of being outside and bring that joy into a sketch
transform the sketch into an acrylic painting on canvas
make a good composition
tell your own story in a painting
You can see an example of one of the works I made in this class, click here!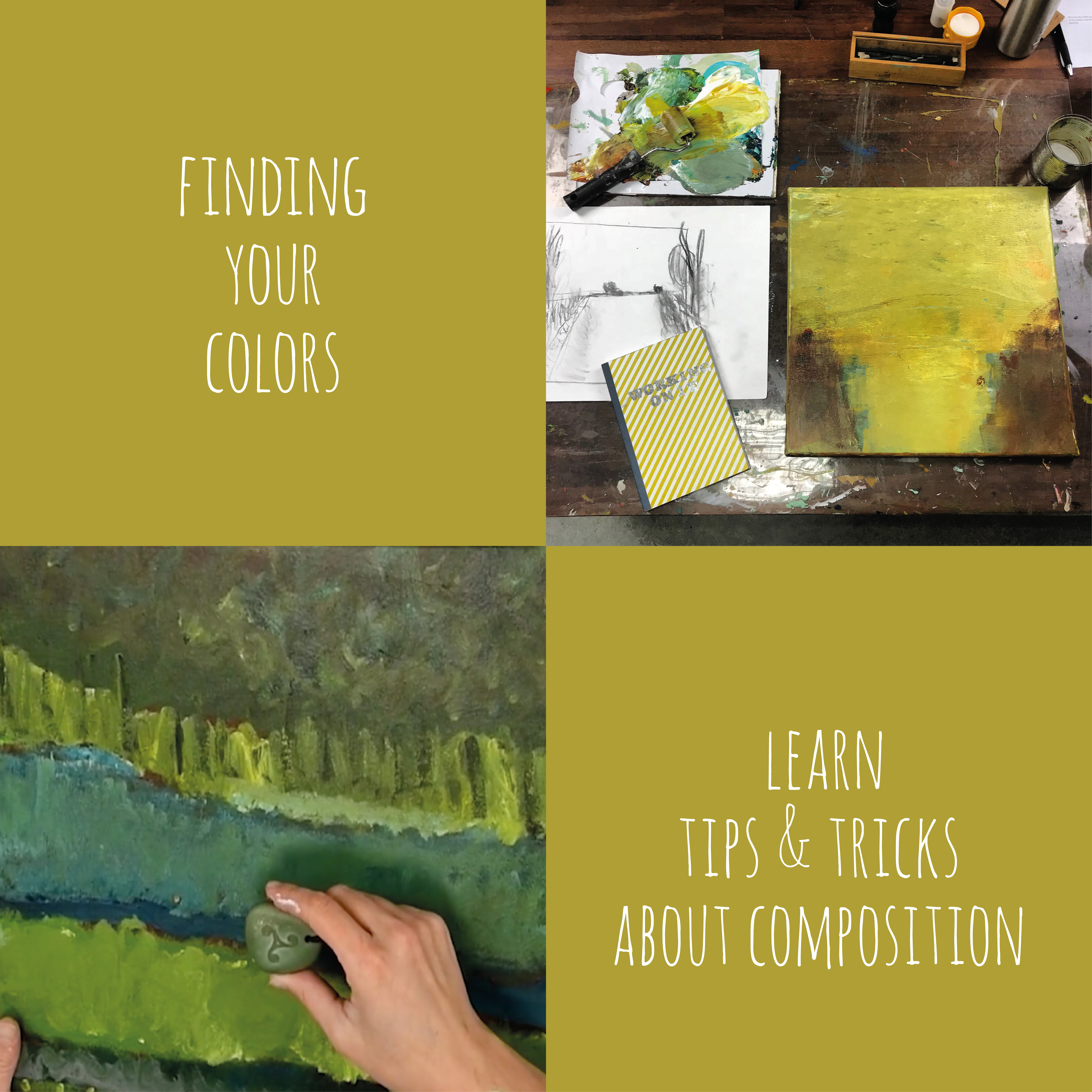 What's included?
Almost 5 hours of video content, split up in:

introduction & art supplies
sketching sessions on 3 fantastic locations in The Netherlands
preparations for the painting session like choosing the colours and the composition for the painting
painting sessions in the studio: I show you 3 paintings I'm working on, each of them has a very different process

A downloadable and printable PDF workbook with extra tips & tricks about perspective, images and notes/questions to write your own journal.
Joining the private facebook community Luz Artworks where you can get inspiration, tips and get in contact with other students.
Lifetime acces to the workshop.
See more of Luz' work here!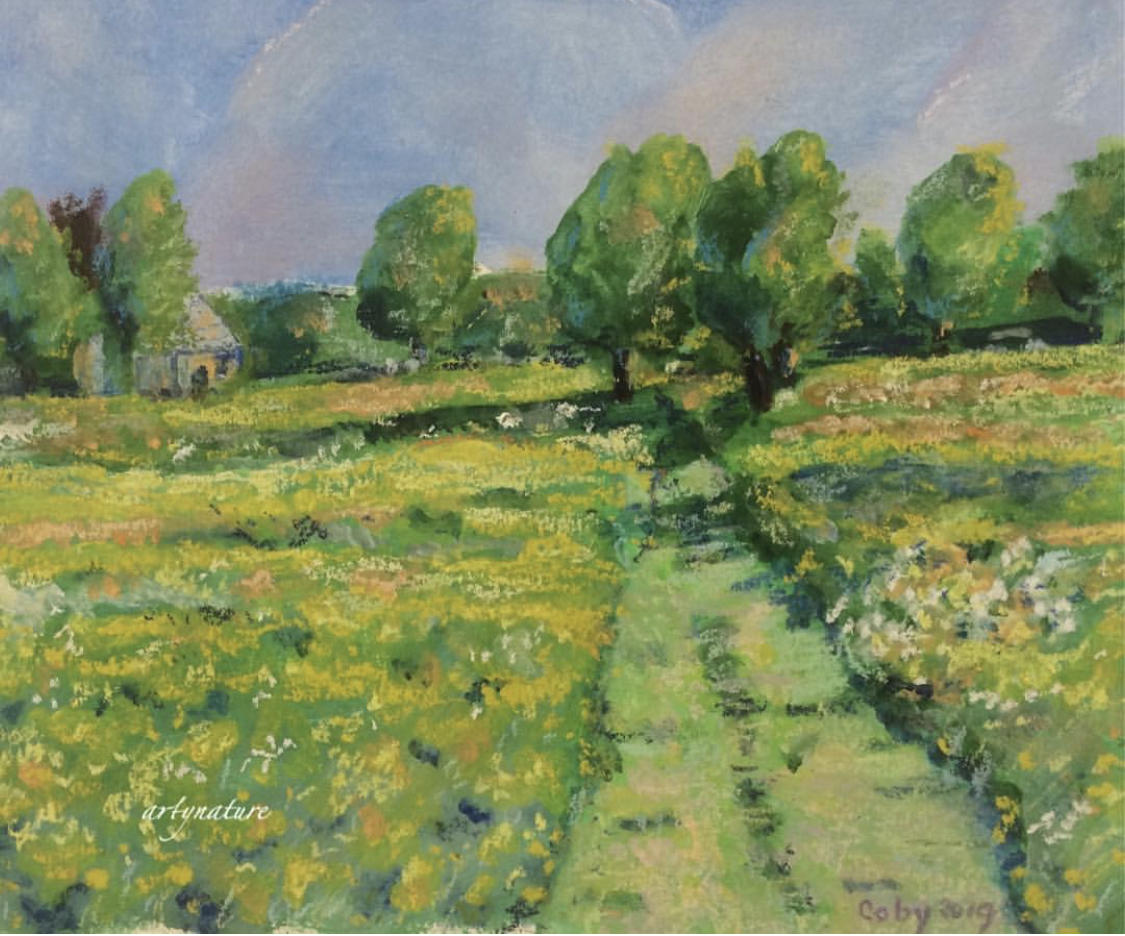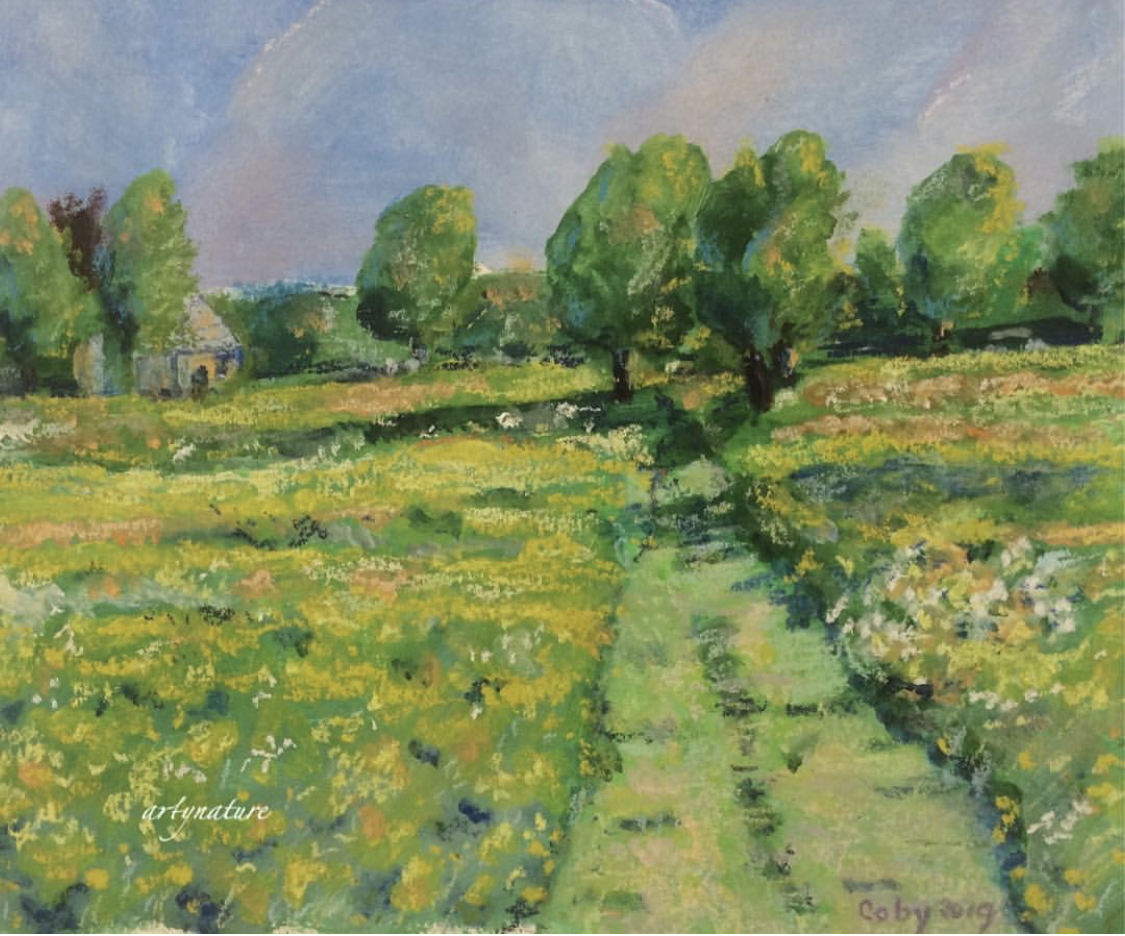 "For me, it was a very valuable class, that inspired me and helped me a lot. I especially learnt to do more with texture and working with different layers. I gained more confidence in creating my own art by seeing how Luz is working. Thanks for your support!"
- Coby, Student Landscapes in Lines
Frequently Asked Questions
When does the workshop start and finish?
The workshop is professionally recorded for you and will be available for a lifetime. All of the course material will be available for you to view, download and work through.. It is a completely self-paced online course - you decide when you start and when you finish..
How long do I have access to the course?
How does lifetime access sound? After enrolling, you have unlimited access to this course for as long as you like - across any and all devices you own.
What level is the course suitable for?
This course is for anyone who has ever wanted to sketch outside and paint landscapes. The material is suitable for beginners and more experienced artists.
Do I need all the art supplies?
No, I encourage you to work with what you have and adapt the class to suit your needs. And, working with new supplies can be very inspiring as well! I strongly advice you to buy a wallpaper roller for this workshop.
Do I need high speed internet for the course?
Yes, you will need a good internet connection to view and/or download the video content for this course.
Will there be an online community for this course?
Yes, I will provide details of how to submit a request to join the Luz Artworks Facebook community. There is also a hashtag #luzartworkshops that can be used on Instagram and other social media platforms.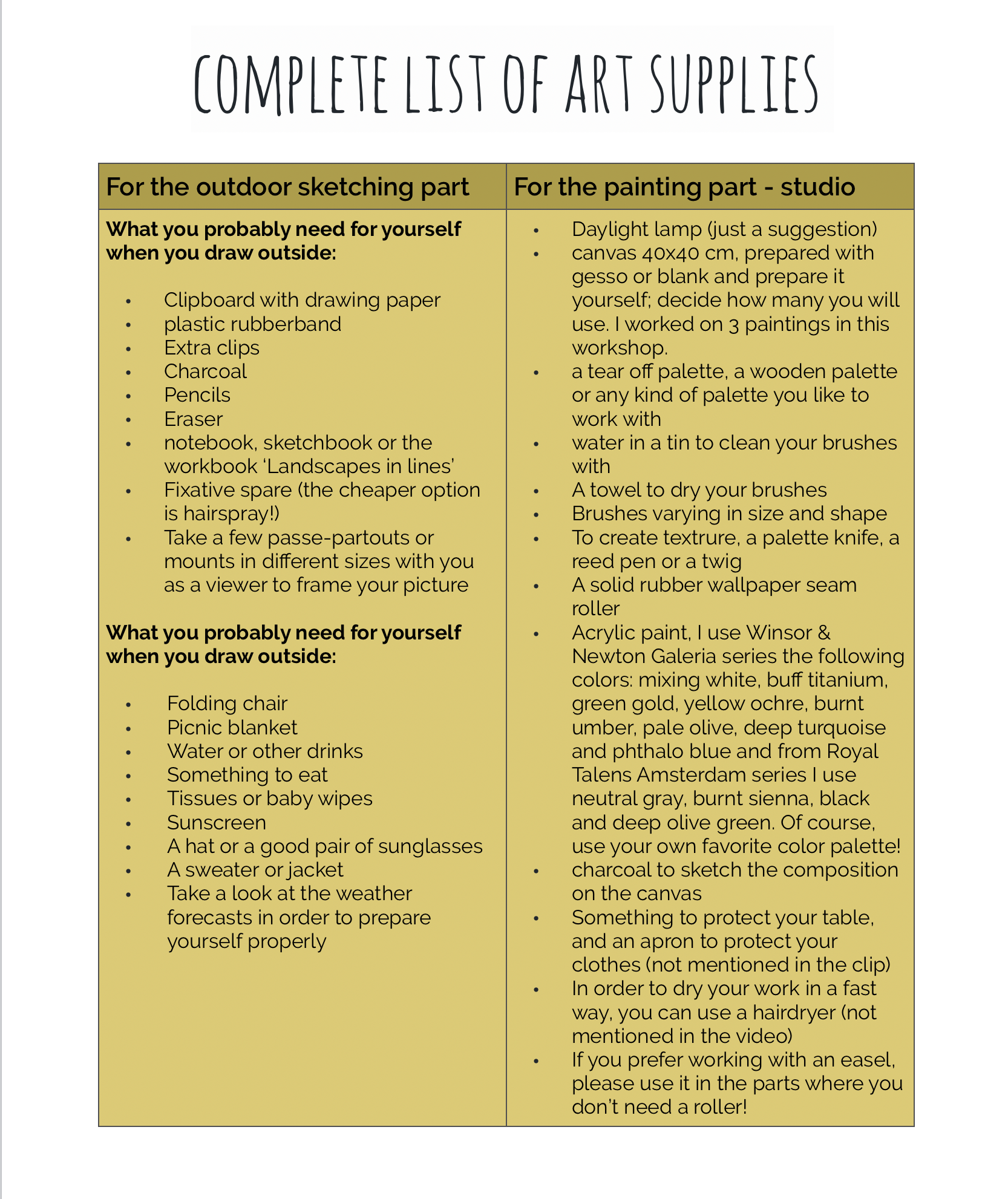 Enrolling is easy, secure and fast!
Enrolling is easy and fast! When you are already familiar with online checkouts, just hit one of the big brown buttons on this page and proceed to the checkout.
You can start your class in 2 minutes! ;)
If you are quite new to this, please read the information below on enrolling and paying for the course and what to expect next. You'll be on your way in just a couple of minutes! In the (rare) case that you might need some assistance, please don't feel bad about yourself. Don't be shy and email me: click this link to open a new email message to me and I'll personally guide you through the process. A simple Help in the subject of your email will do.
Love, Luz
Once you've decided to purchase my course you'll be directed to the checkout page. You'll be able to add a VAT ID (if applicable), as well as select which account and payment method you'd like to use to purchase the course.
If this is your first time purchasing a course from this school, and therefore you do not have an account already, the email address you enter here will be used to create your account, which is necessary to access your personal course material. After you input an email address, click Continue to validate your email address.
After completing your purchase, you'll be prompted to input your name and create a password for your account. You'll also be sent an email asking you to confirm your account.
If you already have a school account, you'll have to enter your email address and click Continue. Then, you'll be prompted to enter your account password.
Similarly, if you are purchasing my course and have an existing myTeachable account (on which this course is published), you'll be asked to input your myTeachable account's password.
Enter your preferred payment option (Credit card, PayPal, Apple Pay or Google Pay) and information. Your payment will be processed via secure 128-bit SSL encryption. In some cases, your bank may require you to authorize your credit card payment. If so, a pop-up window will appear prompting you for additional information to authorize the payment with your bank.
Don't forget to hit that BUY NOW button after you entered your information ;)
Once you complete your purchase, you'll be directed to a thank you page and will automatically receive a receipt to the email specified in the Account Information section that provides more details about your purchase.
You'll also receive an account confirmation email. To confirm that your email address is correct, click Confirm Email.
Now, you can log in and access your new course, enjoy!